2017 Art & Music Show
Thursday, March 16
5:30pm - 7:30pm
M/U Room

March is national Youth in Art Month. The show featured both visual art and music from our school. Each class showed an art project completed this year, many from our Art Docent program. Also during the evening, there were music performed by some of our 4th and 5th grade students. We are proud of our students and their artistic efforts!
Photographers: Stan Schonberg & Rachil Tam
2017 Yearbook Cover Competition
Due: Wednesday, March 22
School Office

This year's theme is "SOARING TO EXCELLENCE!"
Feel free to use the SOAR program as inspiration as well. We will have 2 winning entries this year. One will be on the front cover of the yearbook and one will be on the inside cover of the yearbook! Each of these winners will receive a free soft cover yearbook. Please use 8x11 paper and remember that the picture needs to be vertical, and put child's name, grade and teacher in pencil on the back. This competition is open to all grade levels.
Also, if you have any school/class/individual pictures you would like to be considered for the yearbook, please feel free to upload them at: https://earhartyearbook.picaboo.com Follow the directions on the page to upload.
Got questions? Please contact Deb Deveno via email.
🎥 Movie Night
Trolls
Friday, March 17
7pm - 8:30pm
M/U Room

Please bring your family to enjoy a movie night, which is a free event that Earhart PTA sponsors to help build community at our school. There will be free popcorn and water. Please plan on bringing your own blanket or towel so that your child can comfortably watch the movie while seated on the floor, as we will have limited chairs.
This is a family event, children must be accompanied by an adult. See you at the movie!
DI Spaghetti Feed Fundraising

Please support Earhart DI Teams' Spaghetti Feed fundraising event!

Cost: $15 per person, Spaghetti and Salad. Cash or check payment outside Earhart Office, or online payment via PayPal @ Di2016ftw@gmail.com. Once we receive your PayPal payment, your name[s] will be put on the list for this wonderful event at C'era Una Volta. Drinks not included. Drink tickets will be sold at event.

Tickets sales begin Wednesday, February 8th outside the front office [100 tickets will be sold - maximum capacity for the venue]. Please pay with exact cash or checks made out to Earhart PTA DI before school assembly in the morning.
Got questions? Please contact Elizabeth Barrantes via email.
Celebrate Our Diversity
Photographer: Rachil Tam
Designer: Rachil Tam
中文版
Español
Sunday, February 12 [New Date] | 3pm - 5pm | M/U Room

Please join us at an Earhart Community event designed to celebrate the incredible diversity we enjoy at our school. There will be food, dance, art and music. Please bring a dish to share and reusable plates and utensils for your family. Join us for this fun event. Got questions or would like to help? Please contact Kate via .
🍬 Staff Appreciation - Fourth Grade
Tuesday, February 14 | 7:45am - 9am |
February is the Fourth Grade families' turn to host a Candy Store for all 65 of our amazing Amelia Earhart Teachers & Staff! The Candy Store will be set up in the Staff Lounge behind the Office. Please drop off your items in the morning before 9am. For details & sign up:
Sign Up Now!
🎨 Frank Bette Center Second Annual Secret Art Sale
Deadline: Friday, January 13
School Office

Art work should be dropped off at Earhart School Office, and it will be taken as a group to the Frank Bette Center. The show will take place on January 27-29, 2017 at Southshore Shopping Center. Artwork will be sold for $20 as a fundraiser to support the Frank Bette Center. Artwork MUST NOT be signed on the front, which keeps the identity of each artist "secret." Artwork from Alameda students and professional artists will be shown side by side, and purchasers will only learn the identity of their artist after they receive their purchase.

Submission guidelines and paper are in the office. Got questions? Please contact Stella Bourgoin, Art Docent Chair, via . Thank you for helping us support the Frank Bette Center.
🎥 Movie Night
The Secret Lives of Pets
Friday, December 16
7pm - 8:30pm
M/U Room

Please bring your family to enjoy a movie night, which is a free event that Earhart PTA sponsors to help build community at our school. There will be free popcorn and water. Please plan on bringing your own blanket or towel so that your child can comfortably watch the movie while seated on the floor, as we will have limited chairs.
This is a family event, children must be accompanied by an adult. See you at the movie!
Hot Shot School Portraits
The Holidays are approaching, but there is still time to order prints and digital files of your child's school portrait! For the online ordering option via the individual security website, it is now available with expanded options and additional purchase packages. Your individual student password is printed on your proof/order form next to your student's proof images.
For the mail ordering option, the proof/order form also serves as the return envelope for orders that may be mailed directly to HotShot Portraits. Payment should be enclosed and the purchase selections are indicated on the form. Completed orders are shipped in approximately four weeks. For questions, please call HotShot Portraits Customer Service via or .
Toys for Tots
December 5 - 16
The Holiday Season is suddenly upon us! With the holidays comes the request to our school communities to help out families in need. This year, the toy drive is being put on by the Alameda Collaborative for Children, Youth, and their Families [ACCYF], Alameda Red Cross Youth, Alameda Firefighters, Alameda Food Bank, and other Community Organizations. Next week, Alameda Firefighters Toy Program collection boxes will be delivered to Earhart to receive new, unwrapped toys and gift cards.
All families needing toys are invited to sign up at the Alameda Food Bank between now and December 14th. Info via Alameda Food Bank website. Families must sign up at the Food Bank to receive toys!
T-Shirt/Sweatshirt Sale
Now - December 12
Earhart's shirt sale is going on now. You can order children's, women's and unisex t-shirts; children's crew and hooded sweatshirts; adult zip hooded sweatshirts; and large canvas tote bags. Sample sizes and colors are available in the office. Order forms are in the office and on Earhart's website, which you can return with a check made out to AGL Collective, or you can order directly from AGL Website.
💻 Code.org After-School Program
Tuesday, 25 October 2016 - Thursday, 17 November 2016
Earhart teachers will conduct coding classes for one hour after-school using the Code.org program. The class will be in Room 35 from 3:00 through 4:00 p.m. on Tuesdays and Thursdays, at a cost of $80. These classes will be open to all Earhart students, grades 2-5. Copies of the flyer were sent to you by your child's teacher via email. Copies are also available in the office.
Got questions, please contact Ashley DeNoyelles or Michael O'Neill
🍪 Staff Appreciation Cookie Exchange
Thursday, December 8 | Staff Lounge
It's Here! The Staff Appreciation HOLIDAY COOKIE EXCHANGE! If you are new to Amelia Earhart, then you may not be familiar with one of our most popular Staff Appreciation efforts - The Holiday Cookie Exchange, from which all classes at Earhart are needed to support. With your help, we'll have enough cookies to plate an assortment for every single staff person at Earhart! When you click on the signup link, you'll find 4 signup spots under your child's teacher's name [one of which needs to be NUT FREE] to bring cookies and 1 Signup Spot for each grade to help plate and deliver them to Teachers and Staff. Make sure to note in the Comments what type of cookies you plan to bring. THANK YOU for your support! Sign Up Now!
📚 Book Fair
♥
Dec 1: 7:45am - 9am & 12:30pm - 3pm
♥
Dec 2: 7:45am - 9am, 12:30pm - 3pm & 5:30pm - 7pm
♥
Breakfast & Books: Saturday, Dec 3, 9am - 1pm
♥
Dec 4: 7:45am - 9am & 5:30pm - 7pm
♥
Dec 5: 7:45am - 9am
♥
Dec 6: 2:30pm - 4pm
♥
Dec 7: 7:45am - 9am & 2:30pm - 4pm
♥
Dec 8: 7:45am - 9am
About 55¢ of every dollar spent at the book fair immediately comes back to the school in the form of books and educational materials. Our goal for this year is to make $16,000, but we cannot do it without your help and support.
Volunteers will receive a $5 Book Fair credit for every shift worked. There are also great opportunities for Earhart students to volunteer, and middle school and high school kids to earn community service hours. Thank you for supporting this fun literacy event!
Got questions? Please contact Veronica Favela via email.
✨ Innovative Science Night & Astronomy Party
Thursday, 3 November 2016 | 6pm - 10pm
What a phenomenal night tonight! Hundred of families were enjoying our first 2016-2017 Innovative Science Night - an exciting evening of ecology, geology, astronomy, art, and music. The evening began with musical performances by students across grade levels. Families were turning on their smartphones to create the super unique spotlights for our awesome 5th grade performers. Following the music, there were multiple smaller sessions of hands on science and math activities. Then our educational partners from the East Bay Astronomical Society have arrived with their telescopes setting up on the blacktop for some star and planet gazing.
Please check out our Earhart Science Lab website next week for more photos taken by our fantastic photographer - Stan Schonberg.
Photographers: Rachil Tam
Membership Drive
Congratulations to Ms. Orahood's class for reaching 100% participation. Also congratulations to our
mazon 7" Fire Winners!
TK: Elia Makunje
K: Hiro Maruyama
1st Grade: Kaylani Harding
2nd Grade: Francesca Tagat
3rd Grade: Alexia Rodriguez
4th Grade: Sophie Custer
5th Grade: Maya Stewart

October 6 - November 17, Thursdays, 6pm - 8pm, M/U Room
The School Smarts academy is being offered in partnership with AUSD and the California State PTA and is designed to help you as parents learn very tangible ways in which you can help your children and school succeed. Through this free seven-week program you will gain a better understanding of the real issues.
Free childcare for kids 5 or older & free light dinner with enrollment. Got questions? Please contact Lori Melero or Martha Petersen via email.
Multilingual School Smarts sessions starts on September 28, 2016 6:30pm - 8:30pm, at Ruby Bridges Elementary School. Would like to enroll School Smarts in Chinese, Spanish, Vietnamese, Arabic, or Tagalog? Please contact Rachil Tam via email.
🌈 Spirit Day - Color Day
Friday, 28 October 2016
Wear clothing with your class colors to show support!
Kindergarten: RED
First Grade: ORANGE
Second Grade: GREEN
Third Grade: YELLOW
Fourth Grade: BLUE
Fifth Grade: BLACK
🍲 Grade 5 Staff Appreciation
Tuesday, October 18 | Drop Off: 7:45am - 8:20am or 10:30am - 11am | Staff Lounge
October is the 5th Grade Families' turn to host a luncheon for our amazing Earhart Teachers and Staff! For many 5th grade families this is our last year at Earhart -- let's make this a showstopper & show our deep appreciation for a great elementary school experience!! Sign Up Now!
🚶

Walk & Roll To School Day

Wednesday, October 5

People from around the world will be traveling to work & school on foot, bike or scooter. Please join us in celebrating the International Walk & Roll Day at Earhart School. After walking or rolling to campus, head over to the office area and share with us how you got to school. We will be collecting info on a huge data table so that the kids can see and celebrate all the healthy choices made!
Disaster Preparedness Volunteers Needed
Friday, October 7 | 8:30am - 10am
Our PTA Disaster Preparedness Committee Chair, Andie Cultrera, needs your help! Please consider volunteering to help update Earhart's classroom emergency bags. We will be checking each bag's contents and updating the bags with new student emergency contact cards and school disaster plans. Sign Up Now!
Art Docent Orientation
Friday, September 30 | Room 2 | 8:30am - 9:30am
To our amazing Art Docent Volunteers, we will go over our art program as well as how to check out and request art materials. We'd like to have at least one person attend for each class so that we can share this year's new information. If you know your partners for the year, you can coordinate who will attend, although all are welcome. Also, if you are a returning Art Docent, you can plan on leaving after the first half of the meeting, when we will go through the full program for newcomers. For any questions contact Stella Bourgoin via email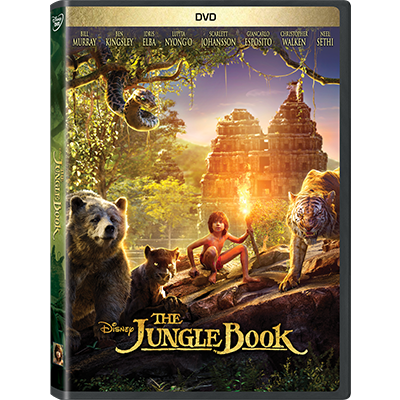 🎥

Movie Night - The Jungle Book

Friday, September 30 | M/U Room | 7pm - 8:30pm

We will be showing "The Jungle Book", on Friday night, September 30, from 7pm - 8:30 p.m. in the Multi-Use Room. There will be free popcorn and water. Please bring a blanket or a chair to sit on, and enjoy the show. This is a family event and children must be accompanied by an adult. Hope to see you all there!
Picture Days
Wednesday - Friday, September 21 - 23
September 21: K, Grade 5 & SDC
September 22: TK, Grades 1 & 4
September 23: Grade 2 & 3
First Day of School
Monday, August 22
Photographers: Rachil Tam
Welcome Kindergarten & New Families Reception
Monday, August 22 | M/U Room | 9:15am
Earhart PTA would like to invite kindergarten & new families to a Welcome Reception. There will be specific information for Kindergarten families & also some general information for new families, a presentation about our school, & some Earhart Families to meet & welcome you all. This is a chance to meet, have some coffee & crescents, & learn more about this amazing school!
Welcome Back Evening
Monday, August 15 | 5pm - 7pm
What an evening! This year we had two food trucks, Beyond the Border & Adam's Grub Truck, serving Earhart families delicious bites. It's a great time for kids to see friends and get excited about their new class.
Families were also donating & joining via online for a chance to win one of the six mazon 7" Fire Tablets, Wi-Fi, 8GB. If you have not yet entered your chance to win, donate & join via online now! Families joining & donating via online will be automatically entered the drawing to win.
Photographers: Rachil Tam
Earhart Event Archives 2016 - 2017
Back To School Registration
To complete this process you will need the Back To School Registration email or letter that was sent from AUSD. The letter & email outline the instructions for completing the Back To School Registration process. It also contains your child's unique confidential SNAPCODE which is necessary to start the process.
Please go to Earhart Schoolloop to start your registration. Completion of the Back To School Registration Process is mandatory for every student. You will not be able to get your packet unless this registration is completed. If you are unable to attend our Welcome to School Event on August 15, please complete the above & pick your packet up in the office prior to the first day of school.